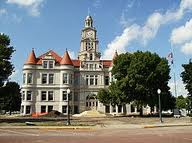 The Dallas County Board of Supervisors will meet in regular session Tuesday morning.
Consent agenda items include manure management reports and the weed commissioner's annual report.  The board will also hold a public hearing in regards to the MidAmerican bike trail easement, approval of the sheriff's office's Juvenile Anti Alcohol Group grant task force application and approval of fiscal year 2012-2013 appropriations.
The meeting takes place at 9am Tuesday in the board room of the Dallas County Courthouse.