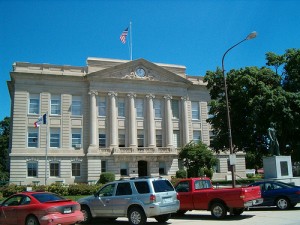 The Greene County Board of Supervisors will meet in regular session Monday.
Items on the agenda include a review of master matrix scorning for a proposed hog confinement in North Junction Township – owned by Crouse Farms, INC – Hilltop Pork, consideration of a resolution to waive the county's right to appeal issuance of final construction permit for the Crouse Pork North Site and approve of pay estimates and setting completion hearing dates for drainage district projects.
The meeting takes place at 8:30am in the board room of the Greene County Courthouse.