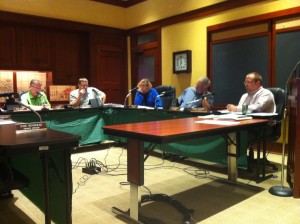 The Perry City Council will meet in regular session Monday.
Items in the agenda include a proclamation for CROP Hunger Walk Day, a public hearing and approval of the disposal of public property at 1816 West 2nd Street followed by a second public hearing in regards to possibly vacating a portion of public property on 3rd Street south of South Street.
The council will then have the first reading of an ordinance to vacate said property, approve distribution of funds from the agreement with Perry Water Works and approve a resolution that allows the police department to charge for fingerprinting.
The meeting takes place at 6pm in the Clarion Room of the Security Bank Building.