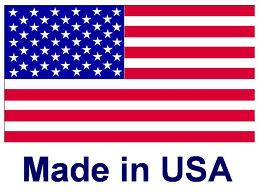 With the attempts of eating healthy, today's consumers also look for "Made in the USA" when checking ingredients and calorie count while purchasing food items.  Not only do shoppers feel those words provide the reassurance of quality and safety, they also have the sense that they are helping the economy; even more so when they purchase locally from farmers markets and food stands.
Studies recently conducted show that consumers over the age of 35 are more likely to purchase ingested items such as food, over the counter medication, non-alcoholic beverages and pet care items including pet food when the Made in USA claim is prominently shown on the packaging.
Panora Hometown Foods cashier Mary Ann says she does see more customers looking at labels, but there really aren't any complaints until product recalls are announced, and those usually involve fresh produce imported from another country.