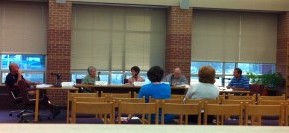 The Perry school board will hold their regular monthly meeting Monday.
Items on the agenda include reports on preliminary enrollment figures and allowable growth, approval of a resolution regarding sequestration, approval of the middle school band trip and approval of contacts for games and officials.
The board will also consider a title one application for the current school year, along with approval of board policy revisions and personnel changes.
The meeting takes place at 6:30pm in the Perry High School Brady Library