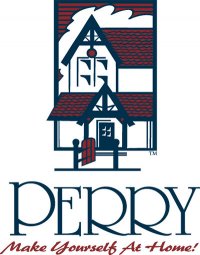 The Perry City Council met in regular session last night.
At the meeting, the Council approved the second reading of a resolution vacating public property at 3rd and South Streets for sale to Andrew McKee who plans to expand his car dealership.
Next the council approved a change order for the West 5th Street Improvement project.  Additional materials were needed to complete the job, costing the city just over $6,800.  A pay request of $24,936 to Harlin Concrete was also approved for the project, along with final acceptance and certificate of completion at a cost of $26,249.
Police Chief Dan Brickner then presented a 28E agreement in regards to the city's firing range.  The agreement addressed the three issues Mayor Jay Pattee expressed concerns over when closing down the range last month.  Brickner said groundwater lead migration test results show the area is in good shape and lead content is below the state standard for lawns and soil.  Additional testing is being completed and results are expected in the coming weeks.  Hours of operation will be 8am-9pm Monday through Saturday.  The fee schedule depends on the size of the community the department serves, ranging from $100 per year for a community under 2,000 residents and $750 per year for cities with a population over 10,000. The Perry Police Department, Dallas County Sheriff's Office and Suburban Emergency Response team can use the range at no cost.
The council also set a public hearing date for the next regular meeting on November 5th to discuss a Community Development Block Grant application for sanitary sewer and storm water collection improvement.
Finally, the Council approved a resolution in support of naming Highway 141 between Perry and Granger the George Soumas Memorial Highway.  The designation is in honor of former Perry Mayor Soumas who played a crucial part in the Highway 141 corridor expansion.  All cities along the corridor and the Dallas County Supervisors will need to also approve the same resolution for the corridor to be renamed.