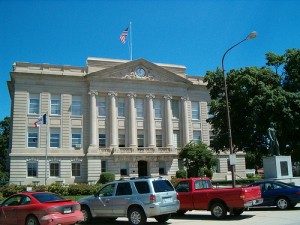 The Greene County Board of Supervisors met in regular session Monday.
At the meeting, representatives from the Iowa Communities Assurance Pool gave a short update on Greene County's participation with the group since joining in 1992.  The current year member credit of nearly $6,600 was applied against the county's most recent premium.  The county was presented a check totaling more than $13,000 for the county's share of cumulative reserve fund returns for 2012.
Next the board approved a Governor's Traffic Safety Bureau grant for the purchse of an in car digital camera and two preliminary breath testers.
The Supervisors also accepted the Sheriff's quarterly report of fees, Recorder's report of fees and Auditor's quarterly report of passport fees.
The next meeting takes place Monday at 8:30am.