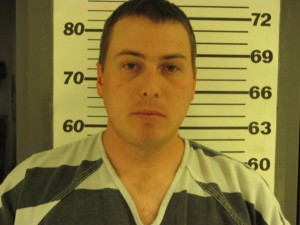 The State Medical Examiner's Office has determined the cause of death for recent Ogden murder case.
The State Medical Examiner's office in Ankeny has completed an autopsy on the body of Jaclyn Powell of Ogden.  According to their findings. 25 year-old Jaclyn died of asphyxiation due to strangulation, and the manner of death is being classified as homicide.
Jaclyn's husband, 28 year-old Josh Andrew Powell called 911 Sunday morning around 10am reporting that his wife was dead inside their home.  When officers arrived at the residence at 101 West Cherry Street in Ogden, Josh was waiting for them outside.  Ogden Police entered the house and found Jaclyn deceased.
According to court records, Joshua Powell admitted he and his wife had an altercation the night before and during the fight he intentionally stuck Jaclyn.  When he went to check her pulse he found she didn't have one and fled the scene.  Sunday morning he returned to the home and called the Boone County Sheriff's Office.
Friends of the couple say they were shocked to hear of the incident.  Joshua and Jaclyn's two young children are now staying with relatives, no word on where they were during the fight.
Joshua Powell was taken into custody and charged with murder in the first degree.  He's currently being held in the Boone County jail on $2 million bond.
Stay tuned to Raccoon Valley Radio, we will continue to bring you more information as it becomes official.