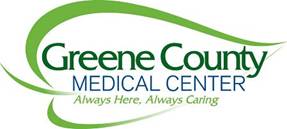 The Greene County Medical Center has updated their website to allow patients another way to pay their bills.
The business office portion of GCMCHealth.com now includes a Secure Bill Pay feature.  Business Office Supervisor Mary Ann Wright says paying online through this option is an easy and worry free option for patients.  "Anytime you accept and store credit card information, you are required to be in compliance with Payment Card Industry Standards" says Wright.  This helps ensure safe handling of sensitive information.  Plus, Wright says online bill pay helps the medical center save money on postage.
Registration Supervisors and Patient Financial Advocate Shannon Black adds that mail can get set aside and forgotten about.  "People are already online paying other bills – it's more convenient if they can go to our website and pay their medical bill as well" says Black.
Other forms of payment are still accepted either at the medical center or via mail, but staff believes this will be a more convenient option for many.