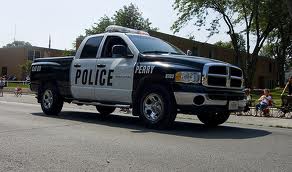 There's just a week left to donate items for this year's "Shop with a Cop" program.
With money donated from community members and businesses, officers with the Perry police department take a child from each eligible family shopping to purchase gifts for every member of their family – including themselves.  Each selected family gets a total of $100 for Christmas gifts, plus all the items needed to make a Christmas dinner.  The program strives to promote family and being with your loved ones during the holidays.
The number of families the department is able to help depends on the total amount of donations received.  Donations can be sent to the Perry Police Peace Officers, in care of Detective Jerome Hill at 908 Willis Avenue.  Donations are requested by Friday November 30th.
Anyone with questions can call Detective Hill at 465-4636.