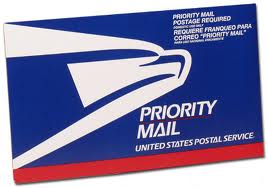 Millions of people around the world will ship cards and gifts to their loved ones this holiday season, but there are some dates to remember so your special something gets there in time for Christmas.
Those planning to send packages or letters to military service personnel overseas need to act quick.  Space available mail must be postmarked by November 26th, priority mail needs to be dropped off by December 3rd or 10th depending on the zip code you're sending it to.  Letters and cards sent via first class mail need to be postmarked by December 10th and express mail military service packages are due to the post office by December 17th.
The domestic parcel post cutoff date is December 19th.  First class mail must be postmarked by December 20th, along with priority mail on the 21st and express mail the 22nd.
For a full list of cut-off dates click HERE.