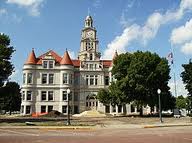 The Dallas County Board of Supervisors will meet in regular session Tuesday.
Items on the agenda include approval of payroll change notices, approval of building repair at 910 Court Street, approval of a resolution in regards to temporary road closures on Austin Place and C Avenue and setting a time and date for a public hearing in regards to the lease of a postage meter.
The meeting takes place at 9am in the board room of the Dallas County Courthouse.