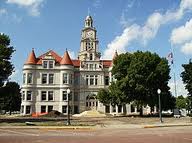 The Dallas County Board of Supervisors will meet in regular session Tuesday.
Items on the agenda include a closed negotiations strategy meeting, a public hearing in regards to the Mid-American bike trail easements, approval of purchase of a pickup, tile truck service truck and service truck equipment box for the secondary roads department and consideration of abating mobile home taxes.
The board will thenconsider an EMS medical director agreement, approve community services provider contracts, approve purchase of a server and sheriff's vehicle and make board appointments.
Then at 7pm there will be a public hearing continuation to discuss the Raccoon River Watershed Authority 28E agreement.
The regular meeting begins at 9am in the boardroom of the Dallas County Courthouse.