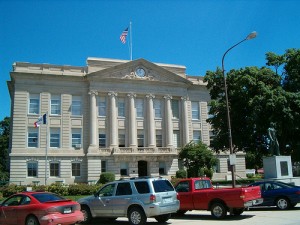 The Greene County Board of Supervisors will meet in regular session Monday morning.
Items on the agenda include review of a watershed management authority agreement, approval of a resolution transferring $5,000 in Local Option Sales and Services Tax funds to the Capitol Projects fund and general basics funds to the election equipment reserve fund.  The board will also considering hiring Dan Nation and Bryan Booth to the secondary roads department and receive the weed commissioner report.
The meeting takes place at 8:30am in the board room of the Greene County Courthouse.