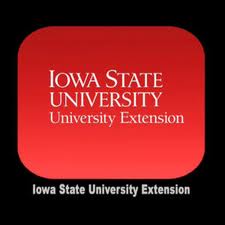 The Guthrie County Extension Office will host an annual Commercial Manure Applicator workshop to be held Friday, January 4, 2013, from 9:00 A.M. until 12 Noon at their offices located at 212 State Street in Guthrie Center.
This event is required by the Iowa Department of Natural Resources (DNR) for certification to commercially apply manure in the state of Iowa.  This training meets the requirements for applicators who need to re-certify, as well as those looking to certify for the first time.
The workshop will provide the required three hours of annual training mandated by state law, which will cover applicator rules, manure application rates, manure nutrient movement in soils, emergency action planning, and the importance of good communication and contracts when agitating and pumping manure.
There is no charge for the scheduled training, and Guthrie County Extension Office Program Director Mary Ebert encourages those interested to register by December 28 to ensure a seat.   Walk-in registrations will only be available as space allows Ebert added.  If you are unable to attend on January 4, you may call the Guthrie County Extension Office to schedule an appointment to view the certification materials and take the certification exam for a $10 fee.
All currently licensed applicators must renew their certification with the state by March 1, 2013.  The re-certification process includes attending a local training and then submitting forms and fees to the Iowa DNR.  If forms and fees arrive past the March 1 deadline, the DNR will charge a late fee.
For more information or to register please call Mary Ebert at 641-747-2276 or visit www.extension.iastate.edu/guthrie.