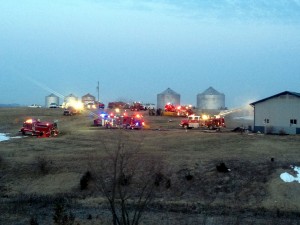 First responders from several area agencies are fighting a fire at a home and business just south of Woodward this morning.
The building is part residential, part shop and is located just off Highway 141 on 150th Street.  The family who lives in the home was able to escape without injury before a portion of the building's roof collapsed.
The cause of the fire is unknown at this time.  Raccoon Valley Radio will bring you more information as it becomes official.