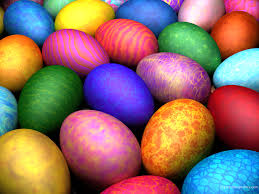 Grand Junction will be hosting its annual Easter egg hunt tomorrow.
City Clerk Rita Jenkins says children ages one through nine are invited to the city park at 1pm on Saturday to hunt for Easter eggs.  The event is sponsored by Grand Junction Fire and Rescue.
Rescue Captain Mark Renslow says kids will receive candy and chocolate bunnies.  He points out that during registration at 12:30pm, the kids can enter a raffle drawing to win the grand prize of a large stuffed bunny.
Renslow comments that the kids will be in three age groups: 1-3, 4-6 and 7-9-year olds.  The city park will be sectioned off for the different age groups.  He notes that if there's rain, the free event will be moved indoors at the fire station.