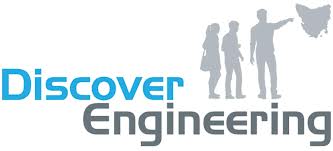 If you're interested in a career in which you can develop the next smart phone, protect soldiers, create new materials, build virtual worlds or make cool gadgets, you should consider a career in engineering.
Des Moines Area Community College and Iowa State University will co-host a Discover Engineering Day on April 2 at the FFA Enrichment Center located on the DMACC Ankeny Campus from 10 A.M. to 1 P.M.
High school students considering a possible career in engineering and their parents are invited to attend this free, three hour interactive learning experience that will allow students to experience activities performed by professional engineers.  At Discover Engineering Day, students will have the opportunity to learn about many engineering careers, take part in hands-on interactive engineering activities and competitions, and will meet engineering professionals and college students.  A free lunch will be provided to all students and their parents.
At a recent Career Fair held at the West Central Valley High School in Stuart, Alternative Coordinator Alpha Mendelson says 4 engineering companies participated and when she scanned the crowd throughout the event, she noticed their presentation areas were always busy.   Mendelson highly recommends students and parents attend events that offer hands-on interactive activities.
Students can register for this event at www.dmacc.edu/programs/pdp.  For more information, contact Dave Kissinger at 515-965-7173