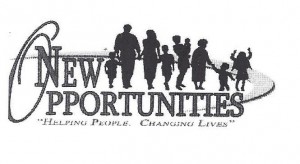 The Head Start program for Greene County is now accepting applications for its upcoming fall classes.
Family Advocate Shawne Wittrock says that the entire program with New Opportunities covers seven counties and has 247 spots to fill.  Of those 247 spots, there are 42 available every year in Greene County.
Wittrock comments that when you fill out an application, she has to verify your family's income with either a pay stub or tax returns.  The child must be three or four by September 15th to qualify.  Another item that must be disclosed is if anyone is on social security or is receiving disability.  Wittrock states that if you qualify, you are then invited to the roundup event held on Thursday, April 4th from 5-7pm at the Jefferson-Scranton Elementary School Head Start classroom.
There are two sessions, one in the morning and one in the afternoon, each consisting of 17 kids.  The most important aspect, adds Wittrock is the interaction that kids receive in the program.  There is no cost to the families who qualify.
For more information, contact Shawne Wittrock at 712-830-6990.