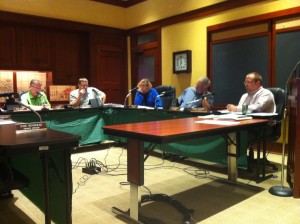 The Perry City Council will meet in regular session this evening.
Items on the agenda include approval of a cleaning services agreement for the public library, authorizing issuance of a general obligation sanitary sewer improvement bond and a real estate agreement for the creation of a street for the Rowley Masonic Home expansion.
New business items include approval of a group dental and vision insurance renewal with Principal Healthcare, setting a public hearing in regards to the disposal of public property and filing of a resignation from the Perry Water Works board of trustees.
Also on the agenda are several ordinances amendments in regards to the compliance officer description, definition of dangerous buildings and duties of the city administrator.
The meeting takes place at 6pm in the Clarion Room of the Security Bank Building.