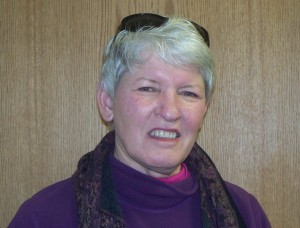 The Greene County Farmer's Market is set to open later this summer.
Chairperson Chris Henning says the farmer's market will be from Tuesday, June 4th through Tuesday, September 24th.  It will be every Tuesday from 4-6:30pm located mainly on the east side of the courthouse in the downtown square.
Henning notes the fees associated with this year's farmer's market.  There is a $20 daily fee or you can get a season long pass without a trailer or vehicle for $120.  It will be more if you want to include a trailer or vehicle for your produce.  However, if you're a young entrepreneur then there is a reduced fee.
Due to the cold temperatures and the slow start to the growing season, Henning is asking for bakers to join the farmer's market.
To give the public an opportunity to see what will be at this year's farmer's market, Henning is putting on two special, sneak peek events.  During Spring Into Greene on April 13th and the Iowa Bike Festival on May 25th, Henning will showing a "taste of the farmer's market" with some vendors showing their early progress of produce.
The next farmer's market meeting will be in May.  Contact Chris Henning for more information at 515-370-2436.