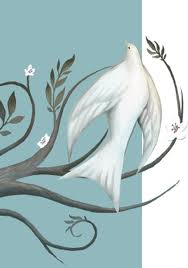 Saint Judge Hospice, where love and healing flow, is proud to announce they now serve Guthrie County in addition to 19 other counties in Iowa.
When medical care can't offer a cure, Saint Jude Hospice focus is supporting patients and family with quality of life.  Assistant Vice President of  Psycho-social Care Lynnea Andersen explains they provide the patient and family with opportunities to participate in the decision-making process and focus the care on symptom management, comfort, dignity and quality of life. A patient, family member, or physician can initiate a hospice referral to move from a treatment plan focused on curing the disease to a plan focused on providing comfort and pain relief.   Hospice care is provided wherever the patients call home, whether it's their own home or a nursing home Andersen added.
For more information call 1-888-736-1422 or online at www.saintjudehospice.org.