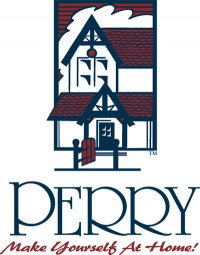 The City of Perry is looking into entering a multi-year agreement with Iowa State University public art students.
As City Administrator Butch Niebuhr announced at Monday's meeting, the students are looking to create murals on some City owned buildings in Perry Park and will soon present their ideas to the City Council.  But Niebuhr says the relationship with this class may end up being more long term.
"They've enjoyed their stay in Perry and they've noticed some things that we're open to and they would like to look at.  So they're looking at maybe a five or ten year commitment doing any art class here" says Niebuhr.  "And of course, Councilwoman Jenny Ecklund with her involvement in Art on the Prairie and local artists is really enthused about this to get them connected with local artists and we'll also look at connecting them with the high school art class".
And he says the idea is a win-win for all involved.
"This is a great deal for the city of Perry and I would encourage anybody, especially artists that would want to get involved with this group.  It's fun working with students at the Iowa State and college level" adds Niebuhr.
Details are still being worked out but the Council appeared to be enthusiastic when the idea was initially brought up.