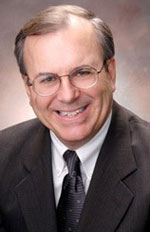 A West Des Moines business man who was running for Iowa's 3rd District Congressional seat has announced he's halting his campaign.
Mike Sherzan says "it has been a real honor to meet with Iowans across the district over the past few months and there is a real desire to see a problem solver representing our state in Congress."  Sherzan says he hoped to be that person but "Unfortunately, due to personal health issues" his campaign cannot continue.
Sherzan says he's aware the decision will disappoint supporters and the campaign plans to return all contributions in the coming weeks.
The Democrat says the decision is based solely on his individual circumstances and what he believes is in the best interest of him and his family.  He says ending the candidacy is very disappointing to him personally and he will support the Democratic nominee.
Clive Republican Tom Latham currently holds the 3rd District Congressional seat.