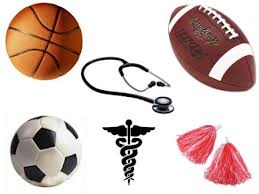 The Guthrie Center School System would like to remind any student interested in playing a sport next school year will need to have a sports physical.  This also includes those students interested in cheerleading, band, choir and drama.
Physicals will be offered free of charge and will be held at the Guthrie Center High School.  High School Students are scheduled for April 22 and Junior High Students are scheduled for April 25.
Students should pick up the necessary form in the High School office.  Students will need to bring this completed form with them when they meet in the High School athletic hallway at 5:00 P.M. on their respective days.
For more information, contact the Guthrie Center Schools System at 641-332-2972