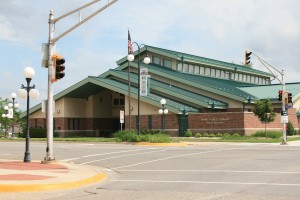 The Perry Public Library is offering an opportunity for residents to pay fines with food.
As part of National Library Week April 14th through 20th, the library will participate in an amnesty program where patrons that have a library fine can bring a non-perishable grocery item to the library and one fine will be forgiven for each item donated.
Donations then will be delivered to the Perry Food Pantry
Anyone with questions can call the library at 465-3569.