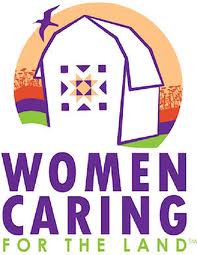 Guthrie County Conservation are teaming up with Dallas County Conservation and invite women who own or manage land in central Iowa to participate in Women Caring for the Land, a free conservation discussion and tour on April 16 from 10 A.M. to Noon at Dale Valley Vineyard & Winery located at 3097 285th Street in Stuart.
Participants will be able to meet other women landowners who care about soil and water conservation.  Soil Conservation State Secretary Cathy Sheeder says the day will begin with discussion on conservation challenges, successes and goals.   Attendees will learn about conservation practices and ways to provide habitat for birds and wildlife.  Practical Farmers of Iowa Research and Policy Director Sarah Carlson will join in the discussion on Cover Crops Sheeder added.
Sheeder points out that registration is not needed to attend, and those interested in staying for the field tour of cover crops and the winery can bring a lunch.
For more information, contact Cathy Sheeder at 641-332-2812.