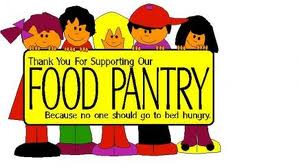 Stuart's Cottage Pantry reports that in the month of March 120 volunteer hours, along with 20 West Central Valley Student hours, were spent in helping serve 110 families totaling 330 people that included 8 home deliveries.
For those who want to donate items, Cottage Pantry Director Marlis Beeler says they need sugar and flour in 5 or 25 lb bags, quart size zip freezer bags, jam and jelly, bar soap, dish soap, laundry soap, 15oz or smaller shampoo and paper products that would include toilet tissue, paper towels and Kleenex.  These items are not available at the Iowa Food Bank and can usually be found at Dollar General and Dollar Tree for around $1 each.  Beeler says the Cottage Pantry is particularly low on all paper products at this point in time.
The Cottage Pantry serves individuals residing in Dexter, Menlo, Redfield and Stuart every Wednesday from 2 to 5 P.M.  They are also open for business on the second and fourth Saturdays of each month from 9 to 11 A.M.  It should be noted that if schools were closed due to inclement weather on Wednesdays, the pantry would also be closed.
Beeler would like to remind the public that the Cottage Pantry is still participating in the Feinstein  Challenge for the month of April. Any donations to the Cottage Pantry in Stuart, whether it be cash, checks, and/or food items, will be valued at $1 per item and will earn a matched donation from the Feinstein Challenge.
Beeler says The Feinstein Challenge has become very important to The Cottage Pantry's annual food budget these past 2 years and we will continue to participate in this year's Feinstein Challenge.
For more information, please contact Marlis Beeler at 515-523-1301 or Vi Jones at 515-523-1350.