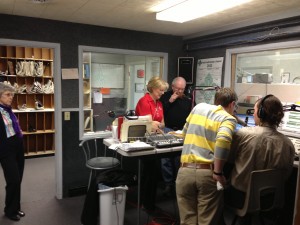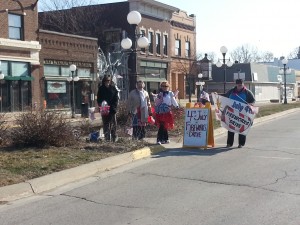 The Perry Chamber of Commerce hosted yet another successful fireworks drive yesterday.
Thirteen pies, cakes and cheesecakes were donated for the annual pie auction that brought in more than $3,000 itself.
Chamber Executive Director Bob Wilson says the goal of the event is to always make it better than the year before.
"It was another awesome day.  We love the Fireworks Drive. We start with zero dollars, this year at 5:30 in the morning and we ran all the way through the afternoon.  It's just a cool day to see the whole community come together, all the businesses, the local people, all the organizations… really just putting their money towards our Fireworks Drive" says Wilson. "So thank you to everyone that participated, and continues to participate… just wow!"
And if you weren't able to participate in the fundraiser yesterday but still want to donate, you can do so at the chamber office.