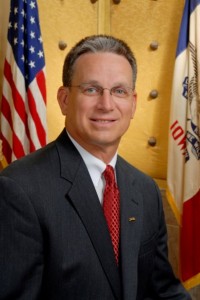 Last week the Iowa Senate passed its version of the Governor's Education Reform bill, but one state legislator voted no on it.
District 24 State Senator Jerry Behn says he voted no on the Democratic Education Reform bill because one of the last points of the bill wanted to establish a new assessment and eliminate one that is already in place.
Senator Behn explains that the assessment currently used in education to gauge how younger students are learning is the Dynamic Indicators of Basic Early Literacy Skills (DIBELS) assessment.  He states that the Senate Democrat bill wants to eliminate the requirement to use DIBELS in place of a new standard.
Senator Behn feels that there needs to be a measuring stick to tell them if they are doing a good job with education reform..
"And to me that's a deal breaker all in itself because it eliminates the ability to compare what we were doing in the past with what we're going to be doing in the future.  And if you lose that frame of reference, you don't really know if you're doing a good job or not."
Behn expresses that he will be actively going between the chambers to make sure that DIBELS remains in the education reform bill before it makes it out of the conference committee.