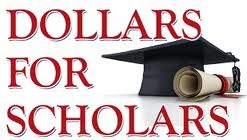 The West Central Valley High School will hold their annual Dollars for Scholars fundraiser this Saturday.  Students will ask for monetary support at the street corners in Stuart, Redfield and Dexter from 8 to 11 A.M.  Local students may be working the Redfield Legion breakfast from 6 to 9 A.M. and Dollars for Scholars will hold a baked goods sale at First State Bank in Stuart until 11 A.M.
WCV Community Dollars for Scholars, operated by an all-volunteer board of directors, is a locally operated and supported non-profit, tax-exempt scholarship foundation.  High School Principal Debbie Wilson explains the purpose of Dollars for Scholars is to expand access to educational opportunities by involving and assisting the community in the support of students and in the encouragement of educational achievement.
Thirty-nine graduates were awarded a total of $33,400 last year.  These individual scholarships helped students attend vocational programs, two-year and four-year colleges.
For more information contact Debbie Wilson at 515-523-1313.