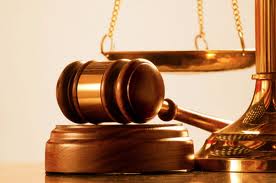 Menlo resident, Michael Beeler, was recently sentenced to two prison terms in the April 14, 2010 tragic death of his best friend, Justin Westfall.
At the time of the incident, then 21-year-old Beeler and 23-year-old Westfall had been drinking alcohol at a private party just south of Diamondhead Lake near Dexter.  In the early morning hours, they took a tractor from a shed at the rural residence and began driving it on the road.  According to witness statements, during the joy ride, Westfall fell from the tractor, injuring his leg.  While another friend ran for help, Beeler loaded Westfall into the front-end loader bucket of the tractor in an attempt to drive him back to the house.  During the drive, Westfall was thrown from the bucket and run over.  He later died from his injuries.  Beeler fled the scene as others at the party called 911.
Beeler was arrested the next morning and charged with homicide due to intoxication, homicide by vehicle-reckless driving and leaving the scene of a fatal accident, all three counts considered felonies.  He was also charged with aggravated misdemeanor criminal mischief and OWI first offense, a serious misdemeanor.  Under a pretrial agreement with Fifth District Court Justice Randy Hefner, Beeler was released without bond.
At his last court appearance, Beeler entered a negotiated plea of guilty with Fifth District Judge Paul Huscher to the felony charges of homicide by vehicle-reckless driving, and leaving the scene of a fatal accident.  For the first count, Beeler received 10 years prison and a $1,000 fine.  For the second count, he received a five-year prison, to run concurrently with the first offense, and a $750 fine.  He was also ordered to pay $157,500 in restitutions, leaving his total fees at $160,815.77.  The other three charges against Beeler were dismissed.
According to Guthrie County Sheriff Marty Arganbright, Beeler showed remorse for the incident and expressed his desire to move forward by serving his prison term.  The Guthrie County Sheriff's Office processed Beeler for immediate transfer to the Oakdale Correctional Facility.