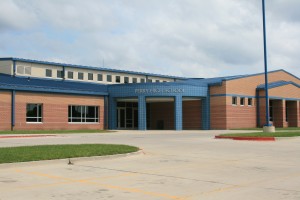 The Perry Community School District board of directors will hold a special meeting tomorrow morning.
Items on the agenda include approval of a lease for the 1-to-1 laptop program and approval of overtime pay for licensed staff at a rate of $30 per hour.
The board will also consider personnel changes including the hiring of Trevor Miller as the new elementary principal and Joel Martin as the elementary associate principal.  Miller has been selected to replace Kelly Schloss who has been transferred to the Director of Learning Supports position.  Martin will take over for Anel Garza whose resignation is also on the list of changes that need to be approved by the board Friday.
Other personnel changes include the hiring of an elementary English language learners teacher, middle school art teacher and elementary administrative assistant.  Along with the resignation of a middle school science teacher, bus driver, PACES associate and assistant girls' soccer coach.
The meeting takes place at 8am in the school administration center conference room.