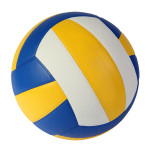 After easily sweeping Grinnell three games to none on Monday, the ADM Tigers will be back in action on the volleyball court this evening to face the Newton Cardinals in a regional semifinal match.
ADM enters tonight's contest ranked 14th in Class 4-A, while Newton enters ranked 12th.  The two teams split their two matches in the regular season. Safe to say, the squads are about as evenly matched as it gets, and Tigers head coach Mary Beth Scott expects a great battle tonight.
"It's going to be a good game and truthfully I look forward to it.  I think both teams are gearing up… we both have a lot on the line, we both have seniors that really impact our program.  And so we strive for those situations and we'll really rise to the occasion as well as Newton.  I think it's going to be a great match."
ADM lost the first meeting between these teams two games to love in the Newton Invitational at the end of August, but just about a week later the Tigers turned the tide and swept Newton at their own home tournament.  Neither team was fully healthy in either match so Scott says tonight's meeting should feature the best that both teams have to offer.
Here are Scott's keys to beating Newton tonight:
"I just think we really need to do a good job of trying to get a good block up, try to frustrate them that way, and we need to be able to pass and run our offense."
Tigers vs. Cardinals is a Class 4-A semifinal in Region 4.  The winner will likely face 4th-ranked Waverly-Shell Rock in the regional final next Tuesday.
Coverage of tonight's match will begin at 6:45 on 107.9FM, KKRF.