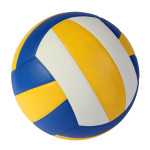 The ADM volleyball team is moving on to the regional final after knocking off the Newton Cardinals in four games last night.
The Tigers got things off to a great start in their match against Newton, winning the first set 25-19.
But the Cardinals rallied in the second to knot things up at a game apiece, taking an extended game two 27-25. The Tigers had two set points in that second period but were unable to put it away.
After that misstep though, it was all Tigers as they rolled in the third and fourth games, winning by scores of 25-18 and 25-12 respectively.
Senior Torrie Hook was the Tigers' driving force Thursday night, leading ADM with 15 kills and 23 digs. Allison Gottschalk, the Tigers' star in their first round win Monday, contributed 13 kills.
The Tigers will now play in the regional final next Tuesday at 7pm in Grundy Center.