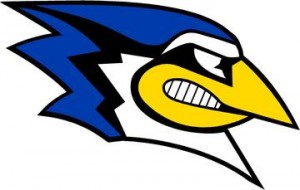 The Perry School Board held their monthly meeting last night.
There were several presentations at the meeting.  First, two high school students spoke about their experience at the Iowa All State Chorus.  Christian Loaiza and Terry Isley attended the two day festival last month at Iowa State University.  Both students talked about how it was an honor to be chosen and a great experience to be part of the large 600 person choir.  Terry of all students who are in chorus, 1.7 percent of them are chosen for this festival.
High school teacher Theresa Kresse then gave a presentation to the board about the recent DigiGirlz Conference that she and students attended in late November.  Hosted by Microsoft, the Science, Technology, Engineering and Math conference took place at Prairie Meadows.  Students were given the chance to use the Xbox One before it was on the market, while learning how such technology works and has improved compared to previous models.
Three middle school staff members then spoke to the board about the 40th annual Conference for Middle Level Educators they recently attended in Minneapolis. All three spoke about how much they learned at the conference and how the speakers really fired them up and made them excited about teaching again.  In total, sixteen teachers from the district were able to attend the event.
Kelly Schloss then shared a video update of the elementary school Title I tutoring program progress.  The video showed excerpts of different activities that are happening in school to help students learn different skills.  Schloss reported that around 50 students are attending the after school program on a weekly basis.
Superintendent Lynn Ubben and new school board members Margeen Gries and Kyle Baxter then spoke briefly about their recent attendance at the Iowa Association of School Board convention in Des Moines last month.  At the event, attendees were able to learn more about administrative evaluations, hear speakers talk about issues like No Child Left Behind.
General business items that were discussed or considered started with an application for Increasing Enrollment, Open Enrollment Out and Limited English Proficient programs.  This allows the district to increase their spending authority.  It was approved unanimously.
Following the approval of minor regular board policy revisions, the board then approved the first reading of a new district policy in regards to payroll deductions policy.  As recommended by the association of school boards, this allows staff to have money taken out of their checks to pay for professional dues and development.  The second reading will take place at the January meeting.
An early graduation request for Justin Waters was then approved, pending completion of current semester classes.  A reading fundraiser for the elementary school was also approved, to help the school get money to purchase additional books and electronic books and take place after the Christmas holiday.
Next the board approved personnel hires, transfers, resignations and early retirement requests before discussing the need for another elementary school counselor.  Principal Trevor Miller said with the resignation of one counselor in the late summer, the school has been operating with just one for the first half of the year.  Miller said with 776 students in the building and only one counselor and an at-risk/Positive Behavior Intervention and Supports staff member, compared to the high school where there are 2.5 counselors for less than 600 students… the need for an additional counselor is there.  He said the current counselor, is currently only able to be reactive instead of proactive with students.  In the meantime, the at-risk/PBIS person is able to spend five hours in the classroom but then also has to do extensive research and other work outside of the normal class hours. After some discussion, the board gave administration permission to advertise for the position and see if there are qualified candidates available and interested in applying.
Finally, business manager Kent Bultman shared information about the possibility of the district issuing individual procurement cards to staff to increase efficiency of business services.  Right now, he and Superintendent Ubben are exploring options to see if it will be beneficial district wide.  They may start with a few cards and then expand if it seems to be working well.
For more on last night's meeting and things happening in the district, tune into today's Let's Talk Dallas County when we'll speak with Superintendent Lynn Ubben on AM 1310 KDLS during the 9am, noon and 5pm hours.