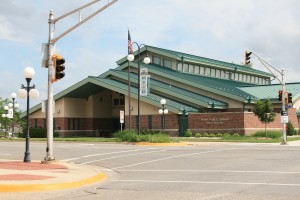 The first Friends of the Perry Public Library quarterly book sale of 2014 starts this afternoon.
Books, movies, music and other items will be available for purchase in the library's large meeting room today from 5-7:30pm.
The sale continues through the weekend with open hours tomorrow from 10am-4pm and Saturday from 10am-2pm.
All proceeds from the sale will go to support future programs and services at the library.
Anyone with questions can call the library at 465-3569.