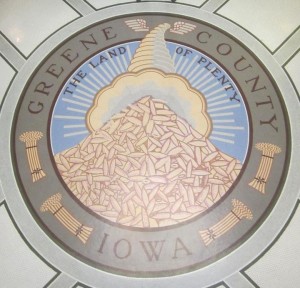 The Greene County Board of Supervisors will meet today.
The Board will hear the sheriff's quarterly report of fees and they will also set a public hearing for a review of a proposed budget amendment.
The Supervisors will also review other proposed county department budgets for the 2015 fiscal year with the clerk of court, auditor, sheriff, recorder drainage and IT and sanitarian.
Plus, there will be committee and department head reports.
The meeting will be at 8:30am in the boardroom of the courthouse in Jefferson.