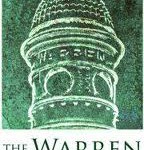 The Warren Cultural Center in Greenfield learned earlier this week it will receive a $5,000 Rural Arts Development Grant from the Iowa Arts Council to help fund a special program taking place over the next couple months.
Executive Director Ken Sidey says this is the first year of the Iowa Arts Council's rural arts grant, and the Warren Cultural Center's "Premier Performance Series," is one of 14 projects across the state that will receive funding in 2014.  The Premier Performance Series actually kicks off this Saturday at the Warren Opera House, with nationally-renowned soul singer Jane L. Powell visiting Greenfield.
Sidey explains the impact the recently received arts development grant had in bringing her to town.
"She's just a marvelous talent, has a great voice, and this really is a good example of what that arts grant is intended to do… It's to be able to bring in some talent like this to rural areas of Iowa that otherwise might not have a chance to hear someone like that, and it enables us to put on shows to where someone doesn't have to drive to Des Moines or Omaha to see that level of talent."
The Center's Premier Performance Series will feature two additional acts that will visit Greenfield in early spring.  "Shy of A Dozen," a men's a cappella group from Iowa State will sing on Saturday, March 27th.  Then in April, Groucho Marx impersonator Frank Ferrante will perform.
To hear more from Sidey as he discusses the Warren Cultural Center's latest grant funding and the Premier Performance Series in more detail, tune-in to tomorrow's Let's Talk Guthrie County on K107 during the 9am, noon and 5 o'clock hours.