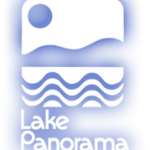 The Lake Panorama Association has released information pertaining to building permits for 2014.
It is recommended that members planning to build this year check with the office prior to receiving contractor estimates or bids to ensure that plans meet LPA requirements.  Here are the most important building regulations:
There are few architectural requirements for homes, but there are size limits–new homes must have at least 1,200 square feet of finished space on the main floor.  Any new home fences and in-ground swimming pools require their own permits.
Setback rules must be observed–any structure must be at least 50 feet from the lake, 10 feet from side lot lines and 35 feet from the front of a lot.
The only kind of structure allowed within 50 feet of the Lake Panorama shoreline is a sun shelter.  Rules for these are very specific and any members with questions should request more information from the LPA Office.
Permits are needed for sheds brought in or moved to a member's property as well as those build directly on a lot.  All storage sheds must be wood framed; any other kind needs a variance.  Members needing to obtain a variance this year should contact the LPA by March 3rd in order to get on the March 10th Building Codes Committee meeting agenda.  There is a $35 fee for a variance request.
Residents are reminded that every kind of building project at Lake Panorama requires a permit and approval by the LPA.  Anyone with questions can contact their office at 641-755-2301.