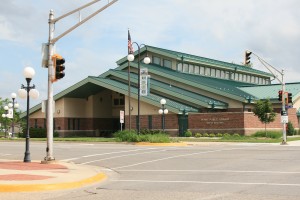 If your new year's resolution was to read more in 2014, there are a few days left to fit in the January Monthly Book Club selection before the meeting at the Perry Public Library.
The group will meet Tuesday at 1pm in the Clarion Room of the Security Bank Building.
This month's book is The Whip by Karen Kondazian which is inspired by the tree story of a woman who lived as a man in the old west and drove a stagecoach for Wells Fargo.  The diverse book includes everything from tragedy to revenge and romance in a western setting.
The discussions are free to attend and everyone is welcome to attend.