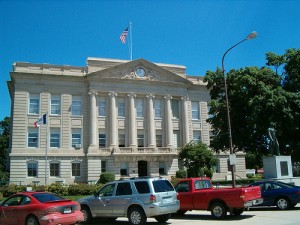 The Greene County Board of Supervisors held their regular weekly meeting yesterday.
At the meeting, the Board approved an overnight travel request from County Recorder Marcia Tasler.  Engineer Wade Weiss then provided more information on the Iowa Department of Transportation's fiscal year 2015 budget, along with the five year secondary road construction program.  Though the Supervisors had already reviewed and approved the budget for the secondary roads department, Weiss was there to outline the five year plan.  The Board unanimously approved both the budget and the program.
The Supervisors then approved the Treasurer's Investment and Driver's License Report for February before adjourning at 10am.