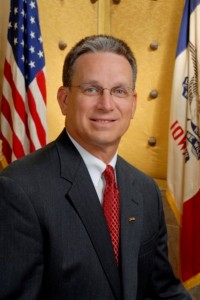 The second funnel week came to a close in the Iowa legislature last week.
District 24 State Senator Jerry Behn explains that each chamber of the Iowa House and Senate have their own respective funnel weeks to pass bills and other legislation to the other chamber by a certain date in order for a bill to remain eligible for the current legislative session.
He says that some of the rules and regulatory bills that he supports didn't make it out of the second funnel week so they are no longer going to be considered for this session.
"I've been pretty adamant in the past, I think they're vital in order to keep Iowa competitive and help us to get more high-wage jobs and so I'm going to continue to push for those even though the funnel has passed.  The concept is still good."
He adds that about 20 to 30 bills also didn't make it out of the Senate before the end of the second funnel week.
Going forward, Behn comments that most of the work that's left for this session will be focused on the state's budget.