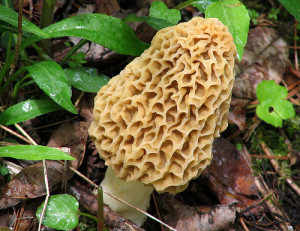 Whether it feels like it or not, tomorrow officially kicks off the start of the spring season which means it's almost time for mushrooms.
The Dallas County Conservation Board is once again hosting their popular Morel Mania on-call program this year.
Since it's difficult to know just when the mushrooms will appear, anyone interested in hunting for the morsels is invited to sign up for the contact list.  Once sightings are reported, a local naturalist will meet participants at the Kuehn Conservation Area, Voas Nature Area or Forest Park to share some hunting tips before setting everyone out on their own.
Attendees should plan to wear good hiking shoes and bring a bucket or net bag to hold their findings.
To sign up for the program call the 465-3577.