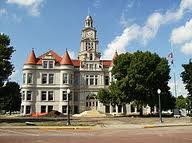 The Dallas County Board of Supervisors will meet in regular session tomorrow morning.
Items on the agenda include public hearings in regards to the Hilltop Estates subdivision, the five year construction program and a cost advisory services contract.
The board will then approve a temporary road closure for Indian Avenue at Panther Creek, consider 28E agreements with the Heart of Iowa region and Dallas County Hospital and hold a john description review workshop and county policies workshop.
Next the Supervisors will further discuss issues, concerns and next steps for the county care facility and review and possibly modify the county's financial policy pertaining to property purchases.
The meeting takes place at 9am in the Board of Supervisors meeting room in Adel.