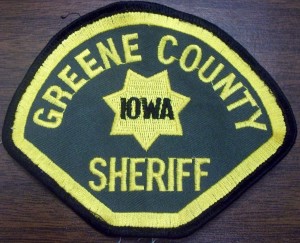 Severe property damage was the result of two fires in Greene County in the last two days.
Sheriff Steve Haupert says at 6:26pm on Sunday night, they responded to a structure fire at 1137 170th Street near Churdan.  The owner, Cale Luther was burning trash near a garage when embers caught the structure on fire.  After the sheriff's office and the Churdan Fire and Rescue Department arrived, the fire had spread to the roof of a nearby barn and caused damage to only the roof.
Then at 12:43am on Monday morning, a second fire was reported at 301 East First Street in Grand Junction.  Sheriff Haupert states that the owner, Raymond Gunn had also burned trash earlier in the day and some burning ashes ignited a nearby corn crib building and a small barn on fire.  The sheriff's office as well as Grand Junction Fire and Rescue and the Jefferson Fire Department responded to that scene.
Both cases, Haupert adds, the buildings were a total loss and no one was injured.
Haupert comments that when burning trash, to make sure that it is in a container to avoid anything additional catching fire.  Due to the dry conditions in the county, Haupert also reminds you that any tall grass can easily catch fire as well.