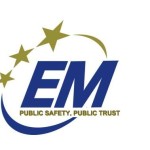 Iowa's Severe Weather Awareness Week begins today and continues through to Friday.
Adair & Guthrie County Emergency Management Coordinator Bob Kempf hopes area residents will take some time this week to read up on certain severe weather subjects with the spring storm season fast approaching.  In fact, each day this week brings with it a specific subject that Kempf will work to spread awareness about.
Today's first topic is flash floods, which cause more deaths each year than any other thunderstorm-related hazard.  Kempf says many of those flood deaths are actually related to car travel.
"Statistics show that almost half of the fatalities that happen in a flash flood occur in vehicles.  People don't realize how deep the water is and the fact a very small amount of can float most vehicles.  Also, (the flood) can erode the roadbed away underneath you but you can't see that it's gone because of the water."
Tomorrow's severe weather subject will address weather warnings.  The topics the rest of the week include tornadoes, severe thunderstorms and family preparedness.
For Kempf, addressing preparation is something he finds particularly important this week, and thats why he likes to talk about the "five key elements of being prepared" during a severe weather situation.
"Make sure you know the dangers in our area.  Talk about what to do and where to go when there is an emergency or disaster.  A third thing would be making sure that you've got a plan communicated with everyone in your family in case you get separated.  Also, make sure you create an emergency kit for your home, car and also your work.  And then like we've said before, one of the most important things is to be sure you practice your (emergency) plan."
To hear more insights from Kempf as he discuses Severe Weather Awareness Week in full detail, tune-in to today's Let's Talk Guthrie County on K107 during the 9am, noon and 5pm hours.