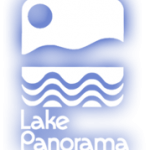 A Lake Panorama resident is making a big announcement this evening at the Panora Public Library.
Steve Roe is throwing his hat in the ring as a candidate for Iowa's House District 20.  The seat is currently held by Republican Clel Baudler of Greenfield.
According to a release from Steve Roe for Iowa, Roe is "committed to making Iowa a great place to live and work by strengthening the middle class, generating more customers for local businesses and creating jobs."
Roe is currently affiliated with Total Financial Solutions in Panora.  He is the former president of the Izaak Walton League and current Chair of the Raccoon River Watershed Association.  Roe is also the president of the Board of Directors for the Iowa Insurance Hall of Fame.
Roe's candidacy announcement event begins at 5:30 this evening at the Panora Library.