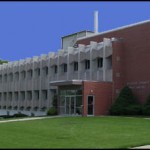 The Guthrie County Board of Supervisors meet this morning in the first of their bi-weekly sessions.
County Auditor Jerri Christman will begin today's meeting to allow for claims.
Then at 10:30, Mental Health Coordinator Diane Jackson will address the Supervisors to ask for approval of a couple of agreements.  The first is a 28E agreement for Heart of Iowa, the mental health regionalization network, and the second is for a Central Iowa Recovery Agreement.
In Thursday's meeting, the Supervisors will get an update from Sheriff Marty Arganbright about the latest happenings of the Guthrie County Sheriff's Office.
Today and Thursday's meetings both begin at 9am in the Guthrie County Courthouse.  As always, the public is welcome to attend.