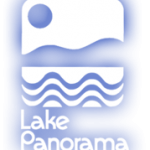 The Lake Panorama Association says it is looking for volunteers to help with vote tallying for its Board of Directors election.
Three candidates are vying for two open Board seats.  The new Board members will be announced at the LPA's Annual Meeting on May 10th.
The LPA says it needs volunteers during the morning hours of May 9th and 10th to tally the final mailed ballots and the ballots brought in by members simply attending the annual meeting.
To be a volunteer, one must simply be an LPA member.  A free lunch will be served to the volunteers on Friday the 9th.
Anyone with questions can call the LPA Office at 641-755-2301.